Vietnam is in the course of industrialization, urbanization and high development investment, but it is still mainly developed on a wide scale, based on the exploitation of natural resources, which has been putting pressure on the environment.
While investment in environmental protection is very limited, especially the lack of mechanisms for mobilizing resources in society, in addition, revenue from the environment has not been used to reinvest in environmental protection. Therefore, the water, land, air ... environment is seriously degraded, requiring the adjustment of systems of standards, environmental regulations, safety assuarance, and incident prevention in order to minimize the pressure to protect the environment in a sustainable way.

1. Development of industrial zones and industrial clusters
Over the past time, the development of industrial zones and industrial clusters in our country has been happening rather fast, but not in line with the investment in environmental infrastructure. Many industrial zones and clusters have both attracted investment and constructed infrastructure, have neither complied with the original design nor built a centralized wastewater treatment factory. Specifically, among operating industrial zones and industrial clusters, there are 165 industrial zones (77.8%) and about 3-5% of industrial clusters have built centralized wastewater treatment systems with total system capacity in the industrial zones is approximately 630,000 m3/day and night, in addition, 24 industrial zones are building wastewater treatment system (accounting for 11.3%). Many industrial zones have filled up to approximately 100% but no standard wastewater treatment system has been set up. Therefore, the discharge of wastewater polluting the environment is still existing. There are still industrial zones operating wastewater treatment systems that do not meet Vietnam's regulations on environment and causing environmental pollution in the community such as An Nghiep Industrial Zone (Soc Trang), Suoi Dau Industrial Zone (Khanh Hoa), Chu Lai Industrial Zone (Quang Nam), Pho Noi Textile and Garment Industrial Park (Hung Yen), Linh Trung III Industrial Park (Tay Ninh).
The air in industrial zones and industrial clusters, especially in old industrial zones and industrial clusters, is polluted because the factories use outdated production technologies or do not invest in exhaust treatment systems before discharging it into the environment.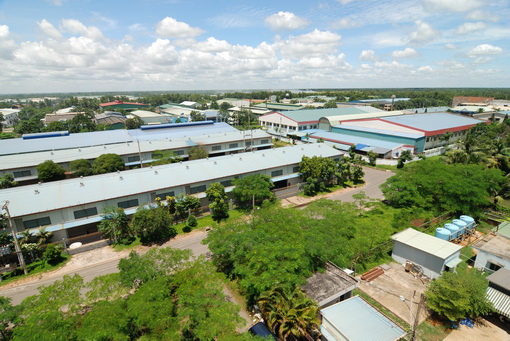 In addition, production activities in industrial zones and industrial clusters have generated a considerable amount of solid waste and hazardous waste, which is a great source of environmental pollution.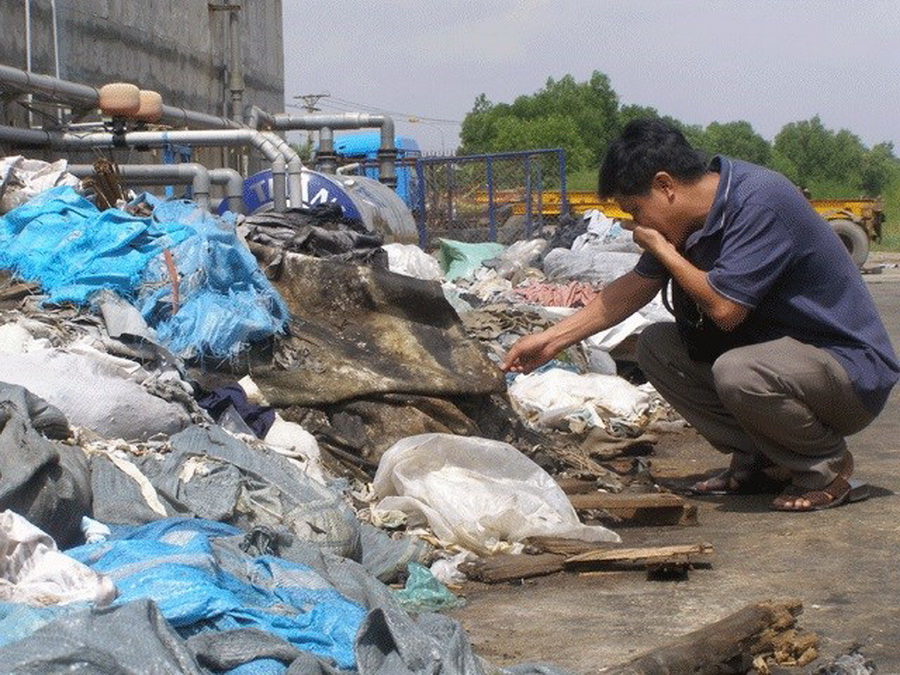 In short, although the environmental management and protection in industrial zones and industrial clusters has made positive changes in recent times, the situation where industrial zones and industrial clusters are operating without centralized wastewater treatment system, no treatment of wastewater, exhaust gas and solid waste meeting the standard, which pollute the environment and affect people's life.

2. Establishments causing serious environmental pollution
Of the 439 establishments causing serious environmental pollution in accordance with the Decision No. 64/2003/QD-TTg, up to now, 392/439 establishments have completed thorough pollution treatment measures, no longer caused serious environmental pollution, accounting for 89.29%; the remaining 47 establishments that have not completed the thorough pollution treatment measures accounting for 10.71%; 44/184 establishments causing serious environmental pollution with handling deadlines till December 31, 2015 according to Decision No. 1788/QD-TTg have not completed thorough treatment measures under requirements (accounting for 23.91%). At the same time, almost all establishments causing serious environmental pollution according to Decision No. 1788/QD-TTg must immediately apply measures to minimize pollution during the thorough treatment period according to the list and treatment measures according to the direction of Prime Minister.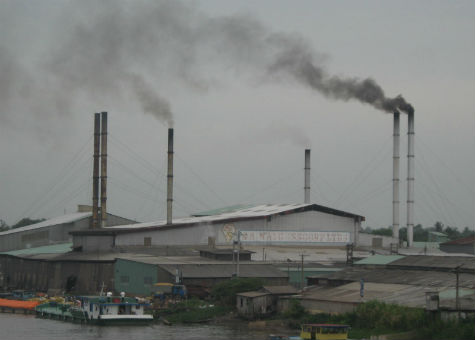 3. Activities of mining and processing minerals
Over the past time, the activities of mining and processing minerals have developed relatively fast and has made important contributions to the country's economic development; however, they have also revealed many limitations, economic efficiency is not high. The most obvious manifestations are: technology of mineral mining and processing are outdated, both creating little added value and causing loss of natural resources and affecting the landscape and environment morphology; accumulation or dispersion of waste; influence of water use, water pollution, etc. Mineral mining activities in many localities are lack of strict management, increasing the hot spots of environmental pollution and affecting the community.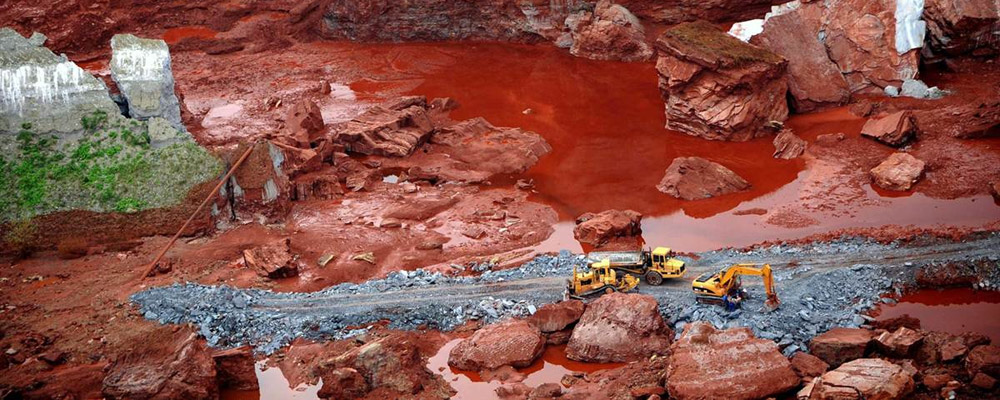 4. Activities of importing discarded materials as production materials; used machinery, equipment and means
According to a report of 54 Departments of Natural Resources and Environment, in 2014, 32 provinces have enterprises importing discarded materials with about 315 companies engaged in discarded material imports. In particular, the number of enterprises importing discarded materials to directly serve production is 221 enterprises; The number of entrusted import enterprises is 94 enterprises. The total volume of discarded materials imported as production materials through the border gates to the domestic market is about 6.88 million tons, including 2.55 million tons of scraps of iron and steel; 1.16 million tons of scraps of plastic; 1.27 million tons of scraps of paper; 494 tons of scraps of copper; 1.084 million tons of scraps of aluminum; and 808,021 tons of other scraps.

With regard to environmental protection at importing establishments, the use of imported discarded materials shows that besides units well performing environmental protection, many enterprises, in the process of importing and using imported discarded materials, still have some potentials problems causing environmental pollution in the management and use of discarded materials storage, collection, storage and treatment of wastewater, waste gas, industrial waste and hazardous waste.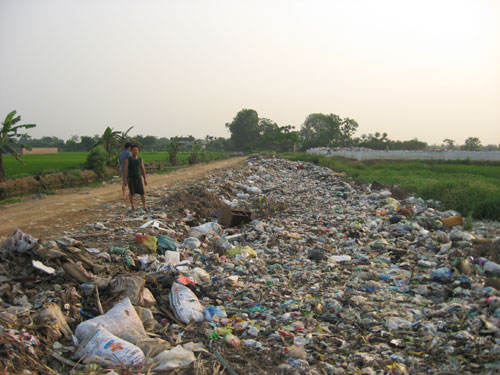 The import of used machinery, equipment and means always imposes risks to the environment. Through import activities, we have the opportunity to acquire high technology, clean technology and technology with little or no discharge waste, thus reducing environmental pollution. Over the past years, many foreign investment projects in Vietnam have brought in advanced technologies, little polluting and more efficient use of materials. Foreign companies, especially multinational corporations with clean technology, have contributed to environmental protection in our country.

According to the Environment Protection Law in 2014, machinery, equipment and means not meeting environmental standards are prohibited from being imported. However, at present, the system of regulations on environmental standards for machinery, equipment and means is still not enough, so enterprises still import old equipment with outdated technology, which is very energy-consuming and not ensuring environmental regulations. As a consequence, imported equipment cannot operate or operate with low productivity and quality, high cost leading to increasing the cost of equipment upgradation or production stoppage; In many cases, the imported equipment which cannot operate must be broken down into parts for replacement accessories or discarded materials. Every year, hundreds of millions of tons of commodities imported into Vietnam, many of which are likely to cause environmental pollution. The management, prevention of the "standing behind" import of scraps, machinery ... to transfer waste into our country is an urgent problem to be addressed immediately to avoid the risk of turning Vietnam into an industrial dumping site of the world.